PARTNER WITH US
Real Estate

Partnerships
Starcity partners with owners and developers to deliver a best-in-class branded experience with superior economic returns and reporting for investors while offering a uniquely tailored, innovative, and engaging experience for our residents.

$400M
Assets Under Management
---
5,000+
Owned and Managed Beds
---
Real Estate Services
Investment
Management
With emerging experience and an international investment strategy, our team possesses local market expertise and the ability to leverage relationships into investment opportunities, resulting in a global portfolio.
Property
& Experience Management
With units and beds under management globally, Starcity provides a wealth of experience in managing all affordable-by-design rental housing product types and servicing a diverse investor group.
Our technology suite enables us to service rent-by-the-bedroom coliving and other micro concepts efficiently.
Development
& Design Services
With a development strategy and track record of more than $100 million of completed rental housing projects (and growing) in the United States and Spain, the fully integrated Starcity development platform provides professional guidance from concept to completion.
Our Partners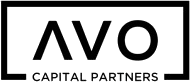 Representative Assets
COMMUNITY
C1
Neighborhood
Marina Del Rey, Los Angeles
Construction
Ground-up, Type III over IA
COMMUNITY
Ellis
Neighborhood
Tenderloin, San Francisco
Construction
Heavy reposition, Type IIIA
Work

With Us
Starcity is a vertically integrated developer and operator, open to new opportunities. Feel free to reach out to us if you'd like to learn more.