San Francisco Bay Area
The Tenderloin

Once a beautiful bathhouse, now thoughtfully restored and reimagined into a vivacious coliving community. Located in the Tenderloin on the cusp of Union Square, our Tenderloin community will be welcoming new members in Spring 2021!

Starts From
Prices may vary based on the room and length of lease
$2525
Term Length
3-12 months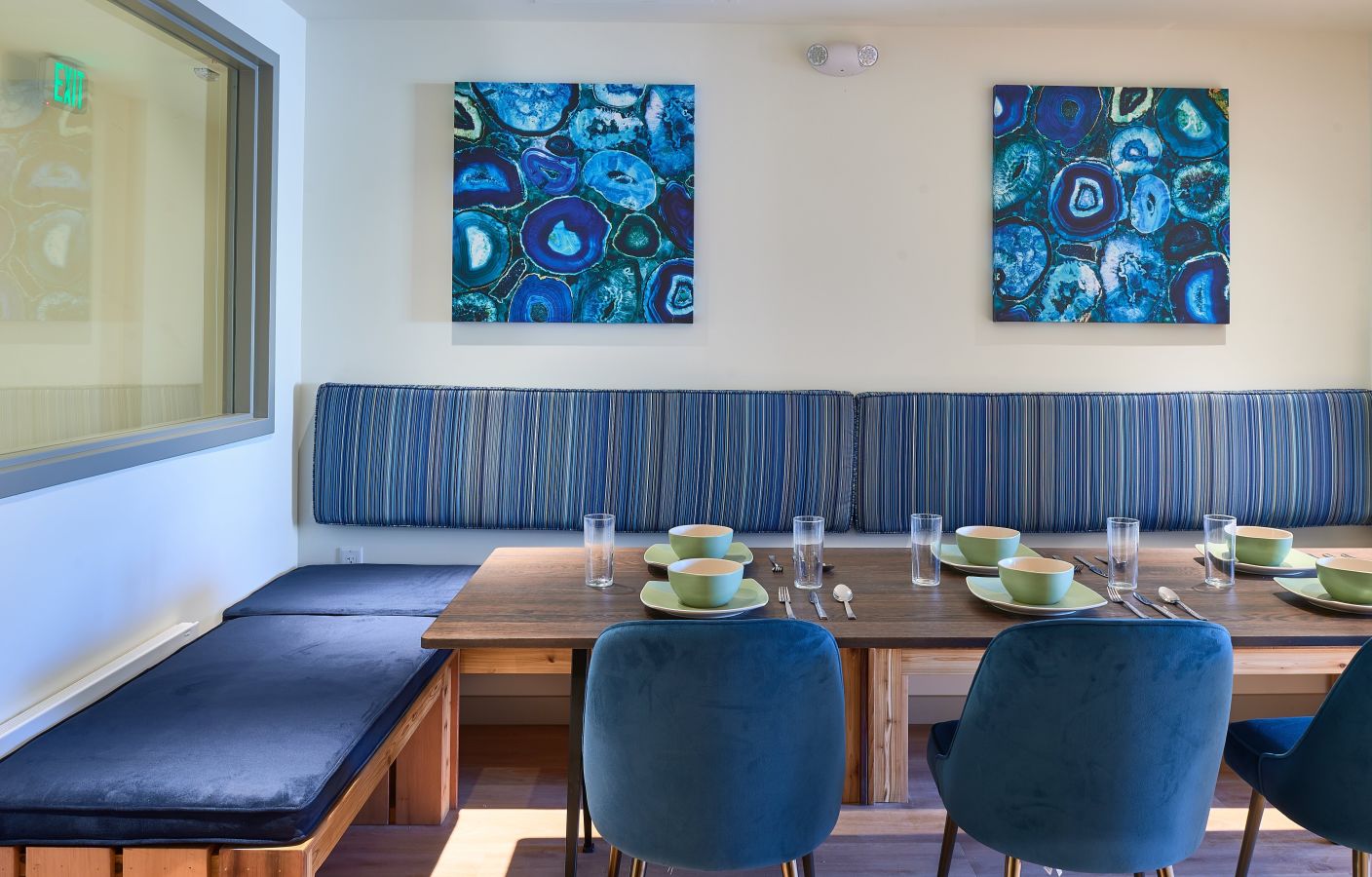 The Home
The Tenderloin community is a contributor to the Uptown Tenderloin Historic District. Designed by Smith O'Brien, it was built as Burns Hammam Baths. The property was identified as a potential landmark for LGBTQ History in San Francisco. Now lies a coliving community filled with 58 units across 5 floors, with a lounge and kitchen on every floor. Artful mosaics, restored brickwork, intricate exterior details and elegant mood lighting are just a few of the design elements that give a nod to the building's past life as a colorful and diverse gathering place for San Francisco's leisure-seekers.


Communal space
On each floor, up to 12 residents share their own spacious chef's style kitchen, dining, and media room. Above, a large panoramic rooftop deck beckons residents looking to catch some sun, host a BBQ, or join in one of Starcity's weekly events. Below, the building's cellar level is the best place to play games or enjoy a drink with other residents in a speakeasy environment. Mingle with your new roomies in one of the many media lounges.
Your own suite
Every unit comes furnished with essentials including a queen or full-sized bed, nightstand, and closet or wardrobe. You get the choice between a room with a private ensuite bathroom or a shared bathroom with 2 housemates.
Community Events
Check out what our members have been up to
UPCOMING
At-Home Tutorials: Floral Embroidery
Demystifying Dishes: The Perfect Hollandaise
Support Circle: An Actionable Approach to Self-Care
Speaker Series: The Greatest Time to be Alive
The Neighborhood
The Tenderloin
The Tenderloin has long welcomed people of all backgrounds. From being an entertainment destination during the Gold Rush to safe haven for LGBT activism in the 1960s and 70s, today's Tenderloin embraces a genuine mix of old and new. The Tenderloin is a culturally diverse and enduring working class neighborhood that remains one of the most vibrant and affordable choices for San Francisco's newcomers.


Diversity at its finest
The Tenderloin offers great eats, swanky speakeasies, fanciful jazz clubs, and splattering of music venues. You might even find a few hidden gems in the neighborhood like the Tenderloin National Forest (shh, this is our little secret!). Plus you'll be just blocks from Union Square, the premiere shopping destination in SF, and Market St, the main public transit hub of Downtown SF.
Loading...